MORE THAN PHYSICAL FITNESS
TriAffect teaches and works with you to create a realistic and holistic approach to health and wellness that focuses on synergy and balance between the Mind, Body, and Soul.

Every action starts within your mind. You must develop mental strength and discipline to be successful.

Your body is the vehicle which enables you to live life. It responds to how you feel, think, act and live.

When you discover the thing that lights your soul on fire, you will experience each day on a level you never knew existed.
WE SPECIALIZE IN FUNCTIONAL AGING
As part of our greatest generation, you are old enough to know what want, young enough to take on life's adventures, and wise enough to focus on what matters most. We are here to help you.
 Improve your balance, flexibility, and strength?
 Be physically fit enough to enjoy new adventures & take new trips?
 Continue enjoying the activities and sports you love?
 Make your everyday activities easier?
My goal is simply to show the world that age is just a number and being frail and weak has more to do with lifestyle and habits. No matter your age you can enjoy a vibrant and active lifestyle full of adventure and new experiences. Throughout my years training our greatest generation I have helped many "OLD" people improve their health and fitness. Don't let the limitations society often puts on you control your decisions. The truth is studies and doctors have proven over and over that you can improve your health at 100 years old if you safely and effectively challenge your physical capabilities.
"
I am so thankful that Jake was in the gym that day in 2014. He has a passion for helping people, especially old folks like me, improve their life and health. He has continued to study and never fails to offer new ideas and lots of encouragement.
"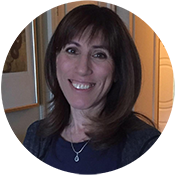 "
Love working with Jake! He is one of the rare trainers/coaches as concerned about my avoiding injury as he is pushing me to build strength, flexibility, and stamina. He is as good a trainer with my 19 year old daughter as my 85 year old mother- truly a gifted teacher with boundless energy, enthusiasm, and optimism.
"
We've put together a list of some of our most popular programs.
Choose one that meets your goals or let us make a program for you!
FIT FOR LIFE'S NEXT ADVENTURE
Are you ready for a hike up the mountain or a dive below the surface! The exercises in this program will improve your balance, endurance and agility getting you ready for life's next adventure!
Do you find some things more challenging than they used to be? Well, they don't have to be and this program will help you improve your strength, coordination and flexibility!
This Fall Prevention Program will educate you on the many factors that play a role in causing falls. It is a scientifically designed fitness program focused on balance, coordination, strength, & reaction time.
This program is designed to help you maintain the vitality and excitement to enjoy life's blessings. We will improve your strength, stamina, coordination, balance, power and mood with each session!